With portable gaming consoles, you can entertain yourself anywhere. While home consoles are connected to your TV and you cannot take them with you, handheld consoles solve that problem. Let's take a look at the options you can have if you want to play games on the road.
If you want to have a dedicated portable gaming console then your only good option is Nintendo Switch. There are two versions of the Nintendo Switch, the classic one, and the lite version. You can connect Nintendo Switch to your TV and use it as a home gaming console while Nintendo Switch Lite can be played just as a handheld console. Both of them offer the same game library but moving data from one to another is kind of tricky so it's best to pick one and stick with it.
Another option to use as a portable gaming device is Apple iPad Air. In addition to being a tablet for multimedia and productivity purposes, it has a lot of good games available from the Apple App Store or via Apple Arcade.
You can also try any powerful Android phone as its Google Play Store also has a lot of good games available. On Android, you can also find Google Stadia which is a platform to let you play traditional big-budget titles on a mobile screen.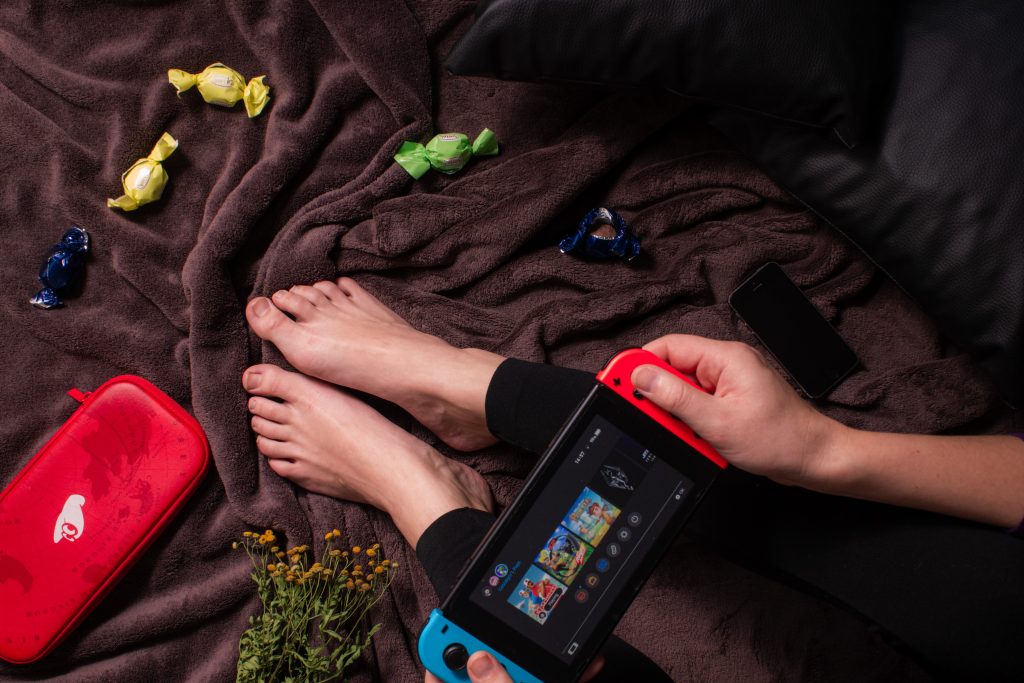 So let's take a look at the best and only portable console which is the Nintendo switch. Nintendo Switch is easily one of the best Nintendo portable consoles in latest years. Its hybrid design offers you to play games at home, where you plug it in the dock and use it on your TV as a standard console and when you have somewhere to go you just unplug it and use it as a portable device. The experience is the same in both uses. Its game library offers all Nintendo games such as The Legend of Zelda: Breath of the Wild, Super Mario Odyssey, Splatoon 2, and Animal Crossing New Horizons. Unfortunately, the more demanding the game is the faster will the battery drain.
Nintendo Switch Lite is very similar to the ordinary Switch with the exception of the TV connectivity. It's around $100 cheaper than the ordinary switch so if you don't plan to use it on TV or you have another console at home then it could be good enough for you.