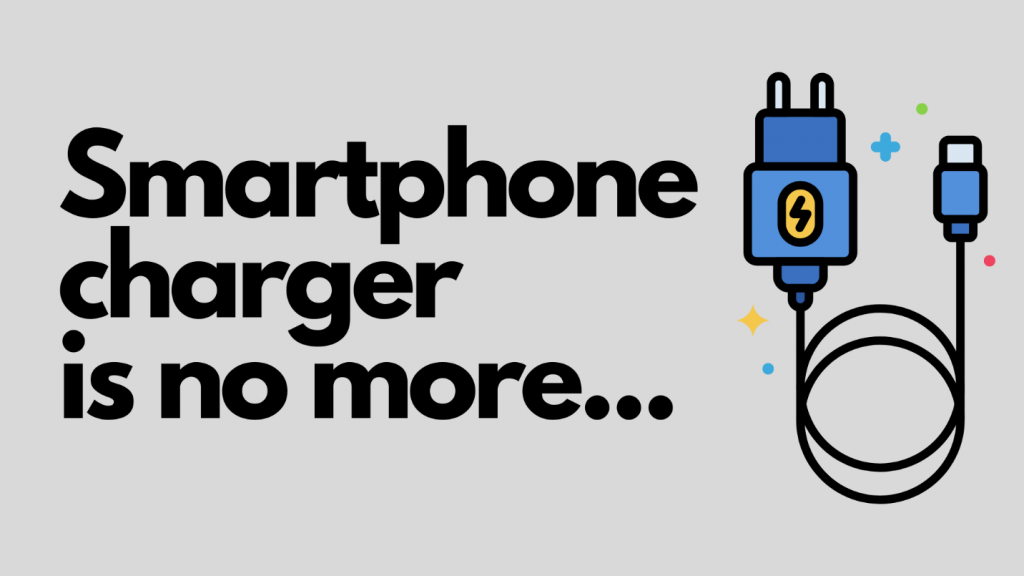 Going back five years, you didn't have the slightest idea that your phone would go almost wireless in 2021. But here it comes, the situation where smartphones companies, trying to get away with the smartphone chargers.
Chargers are one of the main accessories you usually get in your smartphone box. Throughout the decade, companies focused on making better chargers that provide fast-charging, high voltage compatibility, etc. 
From 2020, smartphones manufacturers like Apple teased:
"Apple won't include chargers with the next iPhone – which is iPhone 12."
They already removed the earphones jack from their phones, but now they are considering removing the charger as well.
Well, other companies like Samsung, Xiaomi, without mentioning Apple, posted on their Twitter:
"Don't worry! We won't remove the chargers from the box."
And,
"We will provide you smartphone chargers."
But their statements won't last that long. They deleted their tweets and announced: they are also going wireless with their new Smartphones models.
In this article, we'll be discussing the possible reason – Why smartphone companies hesitate to include chargers in their boxes.
Reasons For Not Including The Smartphone Chargers:
Creating The Eco-Friendly Environment – When Apple released the news of not including chargers, the first reason they gave for it is eco-friendliness.
According to Apple's opinion, attached accessories with electronic items are the source of creating e-waste. Reports suggested that these accessories are causes behind 300,000 tons of waste every year.
Apple claims that removing the chargers from smartphone boxes would reduce
E-waste significantly. It appeals a lot of ' environment-friendly' people in the world.
Some companies supported their decision by stating that by creating thinner boxes and using fewer plastics, the carbon emissions would be low and precious metals would not have to be mined.
Quest For The 'Profits'? – There is no doubt that selling smartphones boxes without chargers would make companies a fortune.
Remember when Apple AirPods came out, people are going crazy over it, and with time we've seen a significant increase in their sales. The AirPods have replaced our 'favorite' headphones, and now Apple has released MagSafe as a charger subsidiary.
As we know, Apple doesn't usually share the statistics of their products, but an estimate suggests:
"They sold over 35 million AirPods only in 2019."
Keeping in mind the AirPods sales, why a company doesn't want to sell all their components separately.
They need to justify their decision with the environmental and mining factors, and after that, they do what they want with their products.
Most People Already Have It – This is somewhat true, that most of the people buying new smartphones (whether it's Android or iPhone) already have the charger. The people usually throw the headphones or charger away with the boxes.
It would eventually create a negative effect on the overall environment. Though it may seem not much, as we've discussed – 300,000 tons of carbon/ plastics product dump every year in the field. It's is also the main factor affecting environmental pollution.
Is A Decision Of Not Including A Smartphone Chargers Worth It?
Well, there may be two different points of view. One may agree to the decision, and others respectfully declined it.
But it did create a knock-on effect for the customers.
Knock-on Effect: It creates a secondary, indirect, or cumulative effect.
There are a lot of people who are buying iPhones for the time. They don't have the chargers, and they need to buy them. If they use the chargers, they already have in their homes or buy them from secondary sources – they are making their phones inefficient. Their phones can use a fast-charging feature.
Moreover, chargers don't last forever. Your charger would not last long if you used it for two years and plan to use it for two more years.
However, if, in any case, you want a new charger, you have to order from Amazon – since Amazon's chargers come packaged with a lot more plastics than the chargers that are sent directly with your smartphone. In other words, it is not environmentally friendly.
I hope you understand a lot about why companies removed smartphone chargers from the box. If you have any suggestions or queries regarding the post, do let us know in the comments.